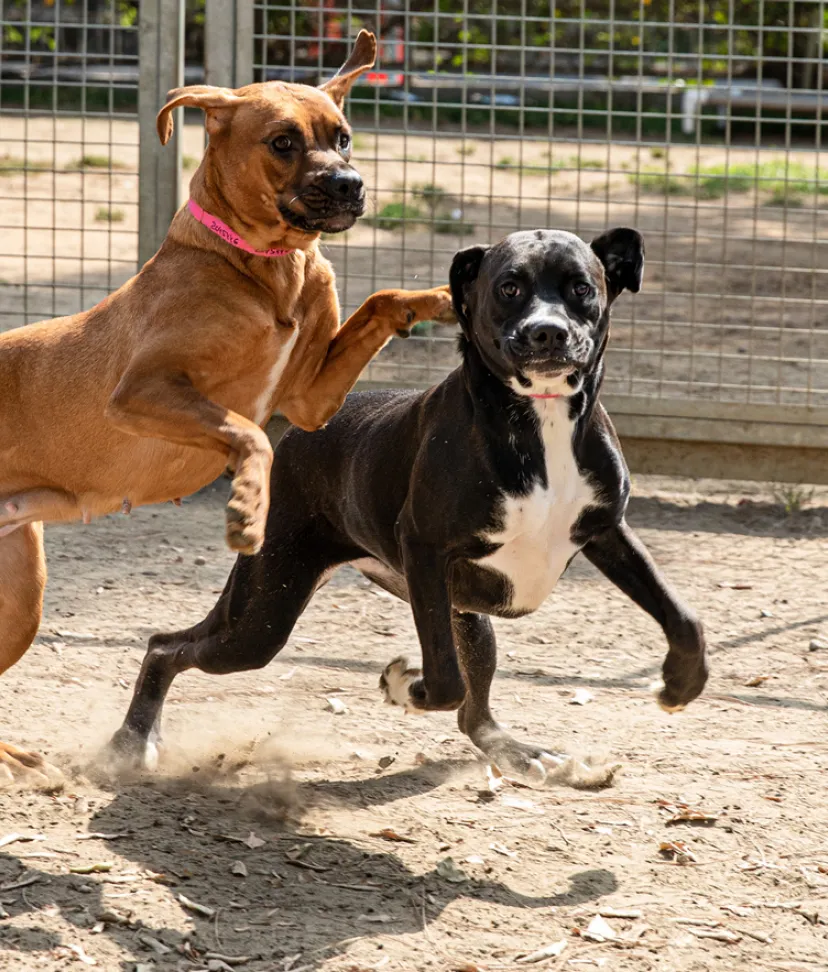 What is it?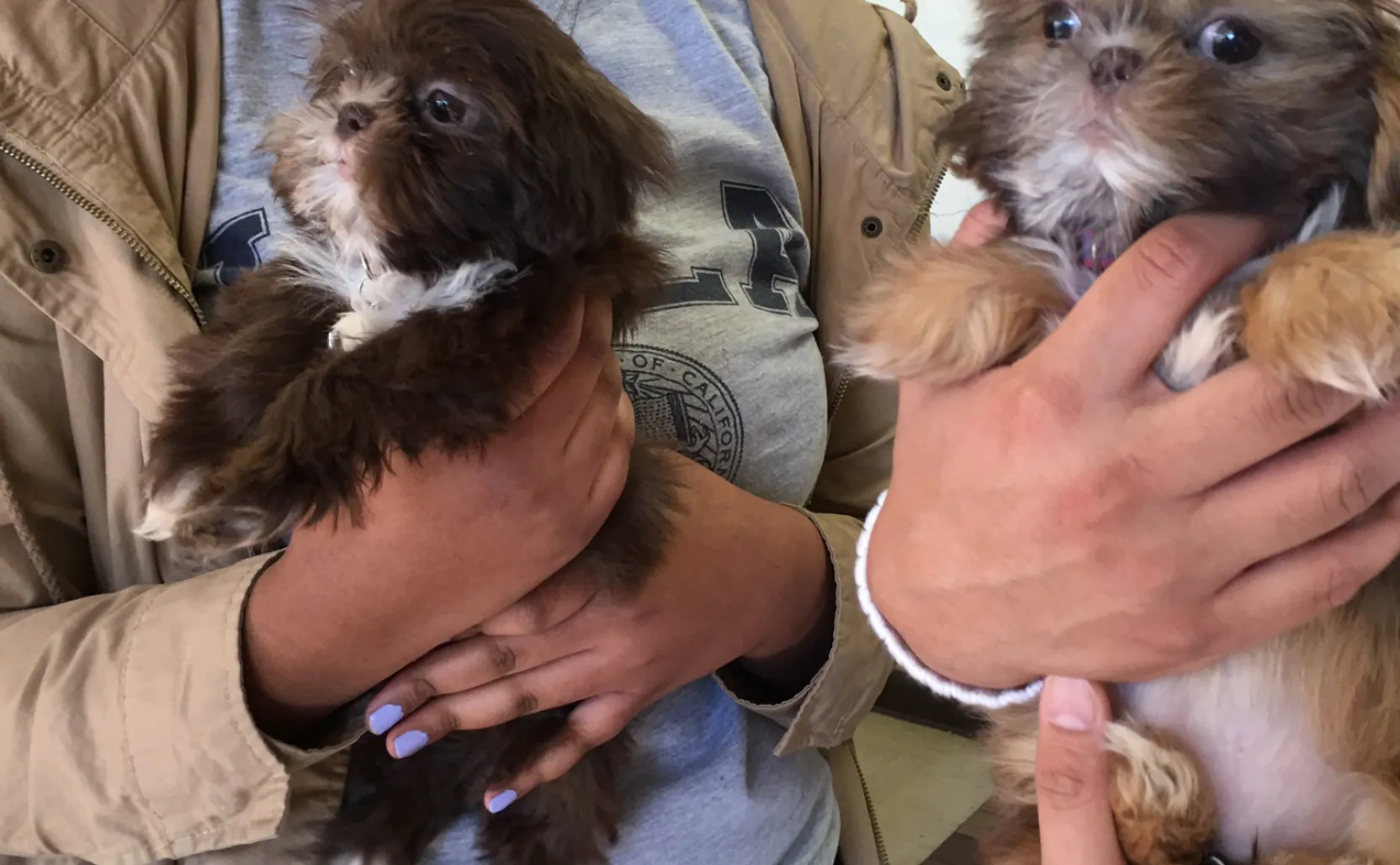 LA Animal Services' Animal Shelters often receive pairs or groups of animals that have happily lived together and are bonded. Sometimes animals bond with each other in the shelter. In an effort to help these bonded couples to stay together, LA Animal Services developed the Best Buddies program to help identify animal buddies and provide incentives to adopters who are able to provide a loving home to more than one animal. By adopting the animals together to the same person or family, the Best Buddies program helps to limit further separation trauma to an animal that has already been separated from his or her original home.
How does it work?
Adopters of Best Buddies program pay fees on the first animal adopted and will receive a discount of 50% off the adoption/redemption fees, and free microchipping on the subsequent animal/s adopted who is designated as their "Best Buddy." See adoption fees. There will be no change to the spay/neuter fee or licensing (when applicable). Animals qualify as "Best Buddies" if either:
At the time of intake, the animal are brought in together or are picked up together and get along well; or
During the course of their stay at an Animal Shelter, staff observes that animals get along well together.
How will I know if an animal has a Best Buddy?
The kennels or cages of animals qualifying for the Best Buddies program will have a symbol of two hearts together placed on their cards to alert staff, volunteers, and potential adopters that the animals are "Best Buddies" and, ideally, should be adopted together.
Please visit a LA Animal Services Animal Shelter near you and adopt your new Best Buddies today!