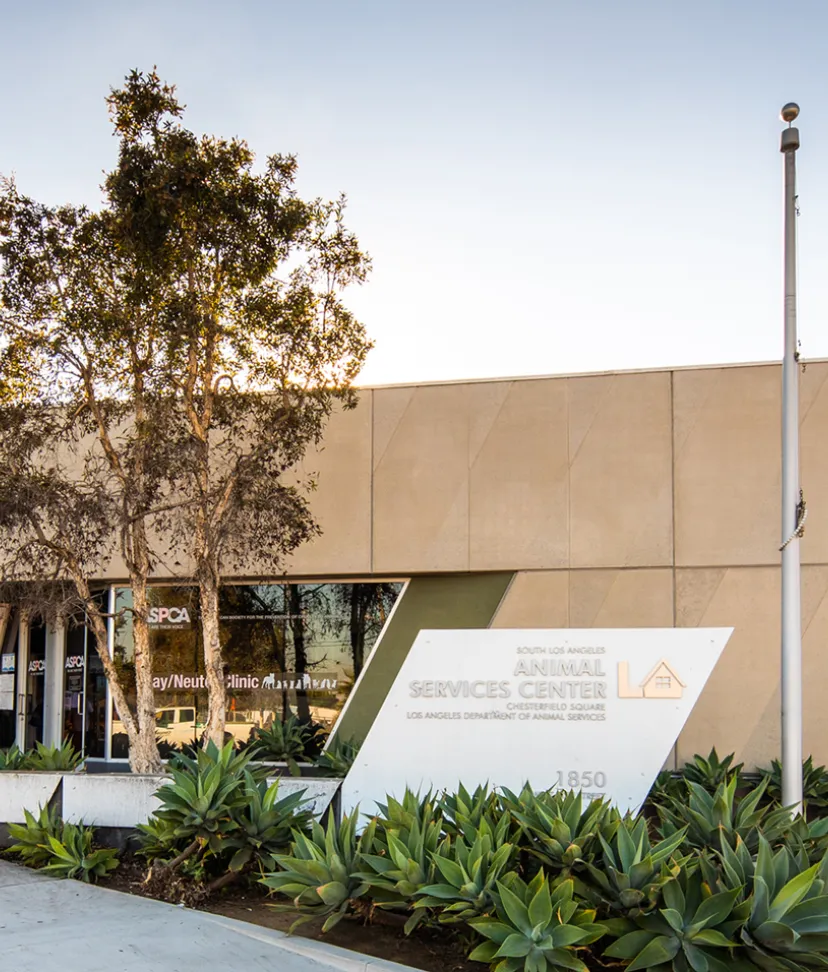 Meeting Agendas, Documents and Audio
Memo On Public Hearings
From Memo sent to Commission Presidents and General Managers from the Mayor's Office:
Until further notice, the City of Los Angeles will transition from public boards and commission meetings with in-person public attendance to accessible telephonic or video conferencing meetings with enabled comments, questions and engagement opportunities by the community through interactive technology.
The City of Los Angeles Information Technology Agency (ITA) is directed to develop technology solutions to support community interface and engagement for telephonic or video conferencing of board and commission meetings.
All City Boards and Commissions are authorized to cancel public meetings until ITA has enabled public telephonic or video conferencing meetings, to not exceed more than 2 consecutive monthly meetings.
Meeting Agendas, Documents and Audio
The agendas for Board meetings contain a brief description of items that will be considered at the meetings. Copies of present and past agenda items, copies of the Board Calendar, as well as electronic copies of approved minutes are available by clicking on the links below.
Tuesday, March 14, 2023
Agenda & Various Documents
Commission Audio
Tuesday, February 28, 2023
Agenda & Various Documents
Commission Audio
Tuesday, February 14, 2023
Agenda & Various Documents
Commission Audio
Tuesday, January 24, 2023
Agenda & Various Documents
Commission Audio
Tuesday, January 10, 2023
Agenda & Various Documents
Commission Audio
Tuesday, December 13, 2022
Agenda & Various Documents
Commission Audio
Tuesday, November 22, 2022
Agenda & Various Documents
Commission Audio
Tuesday, November 8, 2022
Agenda & Various Documents
Commission Audio
Tuesday, October 25, 2022
Agenda & Various Documents
Commission Audio
Tuesday, October 11, 2022
Agenda & Various Documents
Commission Audio
Tuesday, September 27, 2022
Agenda & Various Documents
Commission Audio
Tuesday, September 13, 2022
Agenda & Various Documents
Commission Audio
Tuesday, August 23, 2022
Agenda & Various Documents
Commission Audio
Tuesday, August 09, 2022
Agenda & Various Documents
Commission Audio
Tuesday, July 26, 2022
Agenda & Various Documents
Commission Audio
Tuesday, July 12, 2022
Agenda & Various Documents
Commission Audio
Tuesday, June 28, 2022
Agenda & Various Documents
Commission Audio
Tuesday, June 14, 2022
Agenda & Various Documents
Commission Audio
Tuesday, May 24, 2022
Agenda & Various Documents
Commission Audio
Tuesday, May 10, 2022
Agenda & Various Documents
Commission Audio
Tuesday, April 26, 2022
Agenda & Various Documents
Commission Audio
Tuesday, April 12, 2022
Agenda & Various Documents
Commission Audio
Tuesday, March 22, 2022
Agenda & Various Documents
Commission Audio
Tuesday, March 8, 2022
Agenda & Various Documents
Commission Audio
Tuesday, February 22, 2022
Agenda & Various Documents
Commission Audio
Tuesday, February 8, 2022
Agenda & Various Documents
Commission Audio
Tuesday, January 25, 2022
Agenda & Various Documents
Commission Audio
Tuesday, January 11, 2022
Agenda & Various Documents
Commission Audio
2021 Commission
Tuesday, December 14, 2021
Agenda & Various Documents
Commission Audio
Tuesday, November 23, 2021
Agenda & Various Documents
Commission Audio
Tuesday, November 09, 2021
Agenda & Various Documents
Commission Audio
Tuesday, October 26, 2021
Agenda & Various Documents
Commission Audio
Tuesday, October 12, 2021
Agenda & Various Documents
Commission Audio
Tuesday, September 28, 2021
Agenda & Various Documents
Commission Audio
Tuesday, September 14, 2021
Agenda & Various Documents
Commission Audio
Tuesday, August 24, 2021
Agenda & Various Documents
Commission Audio
Tuesday, August 10, 2021
Agenda & Various Documents
Commission Audio
Tuesday, July 27, 2021
Agenda & Various Documents
Commission Audio
Tuesday, July 13, 2021
Agenda & Various Documents
Commission Audio
Tuesday, June 22, 2021
Agenda & Various Documents
Commission Audio
Tuesday, June 8, 2021
Agenda & Various Documents
Commission Audio
Tuesday, May 25, 2021
Agenda & Various Documents
Commission Audio
Tuesday, May 11, 2021
Agenda & Various Documents
Commission Audio
Tuesday, April 27, 2021
Agenda & Various Documents
Commission Audio
Tuesday, April 13, 2021
Agenda & Various Documents
Commission Audio
Tuesday, March 23, 2021
Agenda & Various Documents
Commission Audio
Tuesday, March 9, 2021
Agenda & Various Documents
Commission Audio
Tuesday, February 23, 2021
Agenda & Various Documents
Commission Audio
Tuesday, February 9, 2021
Agenda & Various Documents
Commission Audio
Tuesday, January 26, 2021
Agenda & Various Documents
Commission Audio
Tuesday, January 12, 2021
Agenda & Various Documents
Commission Audio