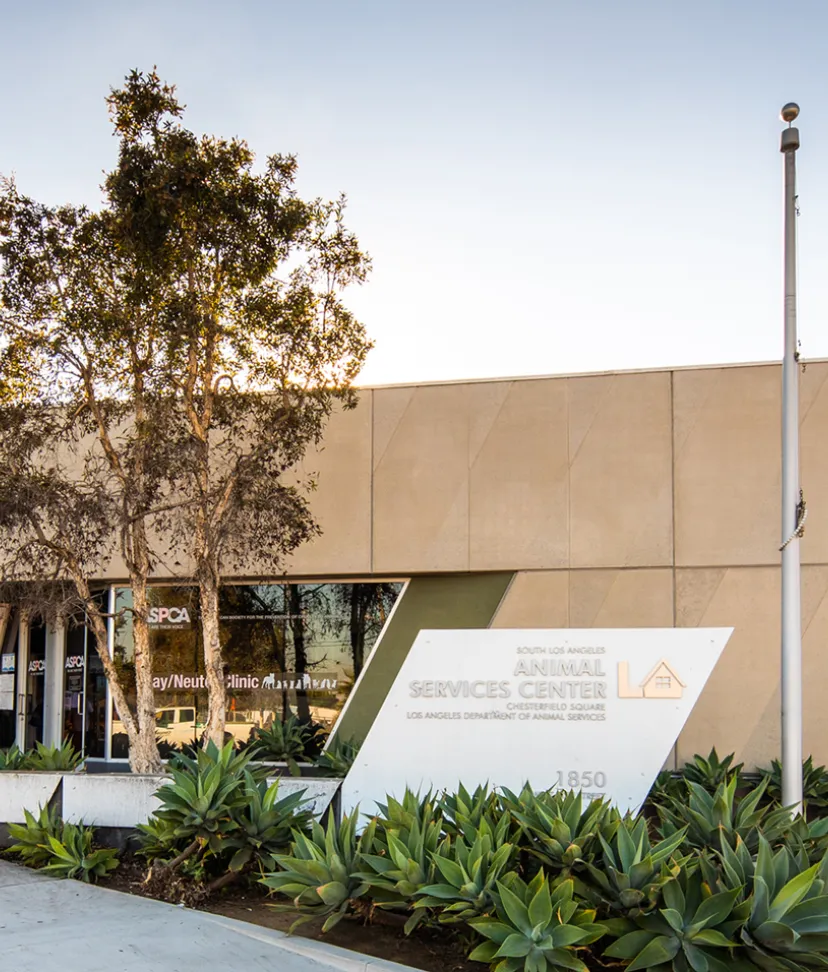 Board of Animal Services Commissioners
Management of the Department of Animal Services
Pursuant to the Los Angeles City Charter and the Los Angeles Administrative Code, the Board of Animal Services Commissioners serves as the head of the Department of Animal Services. The Board is authorized to supervise, control, regulate, and manage the Department; make and enforce all rules and regulations necessary to exercise the powers conferred upon the Department by the Los Angeles City Charter; and provide instructions to the Department's General Manager. The Board also must review and approve contracts with a duration exceeding one year and a value greater than $20,000.
As provided in the City Charter, the Board's ability to direct staff is limited to providing direction to the General Manager. Commissioners only have authority when they act as a Board and not when they act individually. Accordingly, the Board is primarily concerned with making policy decisions, and the General Manager, as the chief administrative officer of the Department, manages the day-to-day department activities and makes and enforces rules and regulations necessary to exercise the powers conferred upon the Department.
Commission Meetings
View the 2023 meeting schedule for the Board of LA Animal Services.
Commission meetings occur every second (2nd) and fourth (4th) Tuesday of each month at 9:30 A.M., at:
Los Angeles City Hall, Room 1060
200 North Spring Street
Los Angeles, CA 90012
A few meetings in the year will be held at field locations during the early evening (please see meeting schedule). Meetings are open to the public and public comment will be taken both in-person and remotely via teleconference. 
You may join remotely by clicking on the zoom link found in the agenda of the meeting you would like to attend. 
Scroll below to access current and past meeting agendas, documents, and more.
Commissioners to the Board of Animal Services
Commissioners are appointed by the Mayor for terms of five years, and are confirmed by the City Council.
LARRY GROSS, President
Executive Director, Coalition for Economic Survival
commissioner.gross@yahoo.com
Larry Gross is the Executive Director of the Coalition for Economic Survival (CES), a leading Los Angeles tenants' rights organization. With Mr. Gross at the helm, CES, in its over 47 years, has led efforts to secure significant numbers of laws in the City of Los Angeles, including the Rent Stabilization Ordinance, and other tenant protections related to evictions and housing code enforcement. CES provides assistance to tenants regarding their rights, including those who may be faced with demands by their landlords to get rid of their animals. Mr. Gross has served on the ACLU Southern California Board of Directors, the California Public Utilities Commission Low Income Oversight Board, which oversees energy efficient and rate discount programs provided by the state privately owned utility companies to low income rate payers, and numerous other positions with community-based organizations and government advisory committees. Mr. Gross has served on the Board of Animal Services Commissioners since February 2014.
OLIVIA E. GARCIA, Vice President
Attorney, AVjustice Law Firm
oliviaegarcia@outlook.com
Olivia E. Garcia is a partner at AVjustice Law Firm in downtown Los Angeles where she focuses on employment and family law matters. Ms. Garcia's pro bono work includes representing unaccompanied minors in immigration court for Kids In Need of Defense. In addition, Ms. Garcia sits on the Board of Directors for Eastmont Community Center located in the heart of East Los Angeles.  Ms. Garcia has been an animal welfare advocate working with underserved communities where the need for access to services for people and pets is considerable.  Her work has involved volunteering with animal advocacy organizations at pet adoptions events, community fairs, spay & neuter events, and door to door canvasing.
JAMES JOHNSON
Board Commissioner
James@justpolitics.me  
James has been inspired and amazed by the natural beauty of Los Angeles since he was a little boy. He also was very curious about how political decisions get made that impact us all. In that quest, he's participated for more than 40 years in the Civic life of Los Angeles. James was the first person of color to serve as Political Director of the California League of Conservation Voters, and Chief Political Coordinator of Service Employees International Union (SEIU) Local 721, Los Angeles County's Largest Union. He's also a Board Member of the Arroyo Foothills Conservancy. He currently serves on the staff of State Superintendent of Public Instruction, Tony Thurmond. He lives in Northeast Los Angeles with his partner, Valerie, his son, Gabriel, family dog, Buddy, and his cats Clawdia and Carlos.
ALISON McBETH-FEATHERSTONE
Access Meeting Schedule, Agendas, and More
2023 Board Meeting Schedule
Meeting Agendas, Documents And Audio
The agendas for Board meetings, copies of the Board Calendar, as well as electronic copies of approved minutes are available online.
Meeting Archives
The Board of Animal Services Commissioners meetings are archived and available to review.