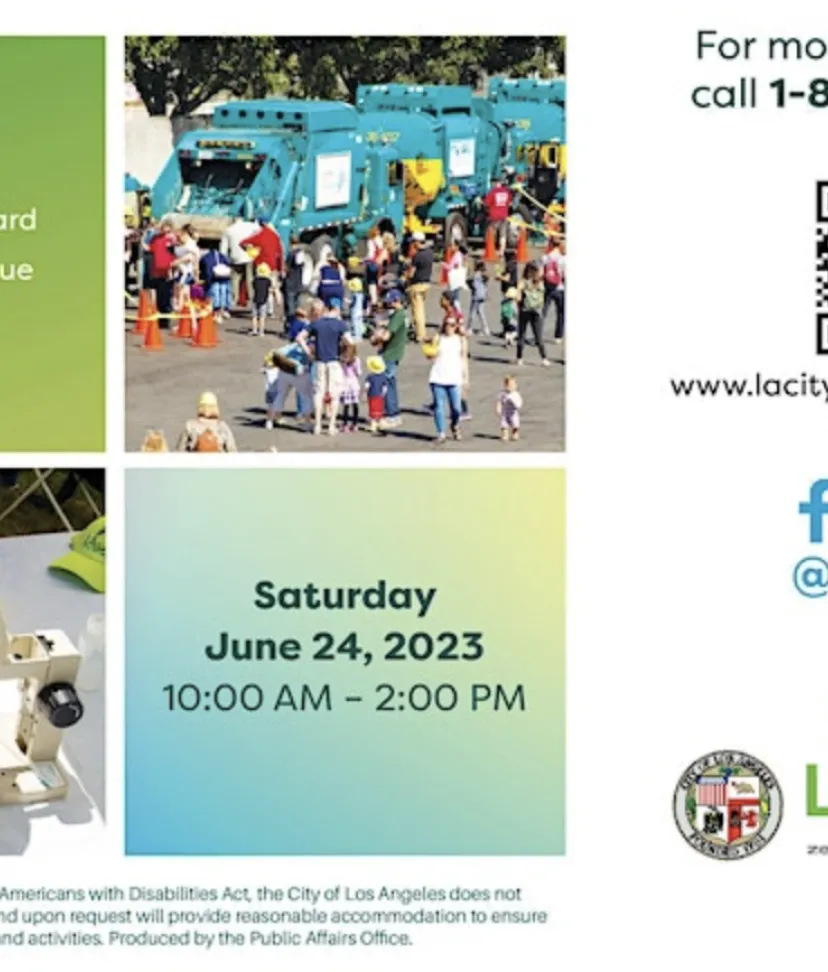 LASAN Open House - West LA
Saturday, June 24, 2023
10:00am - 2:00pm
LASAN West LA District Yard
2027 Stoner Avenue Los Angeles, CA 90025
LA Sanitation & Environment holds six free Open Houses events each year, opening our district yards to the public. The Open House program showcases LASAN's residential curbside collection programs with an emphasis on proper recycling practices and bulky item collection while strengthening partnerships with City residents.
Each Open House will feature trash trucks and equipment demonstrations in addition to facility tours, information booths, recycling games, and a free lunch. All children receive a special hat at registration and have the opportunity to operate the controls on the trucks. Parents go home with vegetable plants. LA Animal Services will be on-site with adoptable pets. 
There is no charge for admission and all ages are welcome, but we do request that pets be left at home for safety.  Free food, beverages, and giveaways are available while supplies last.
Learn more at www.lacitysan.org/openhouse or call our 24-hour Customer Care Center at 1-800-773-2489.
* Registration is strongly recommended but not required.
https://www.eventbrite.com/e/west-la-2023-lasan-open-house-tickets-622803280377?aff=web