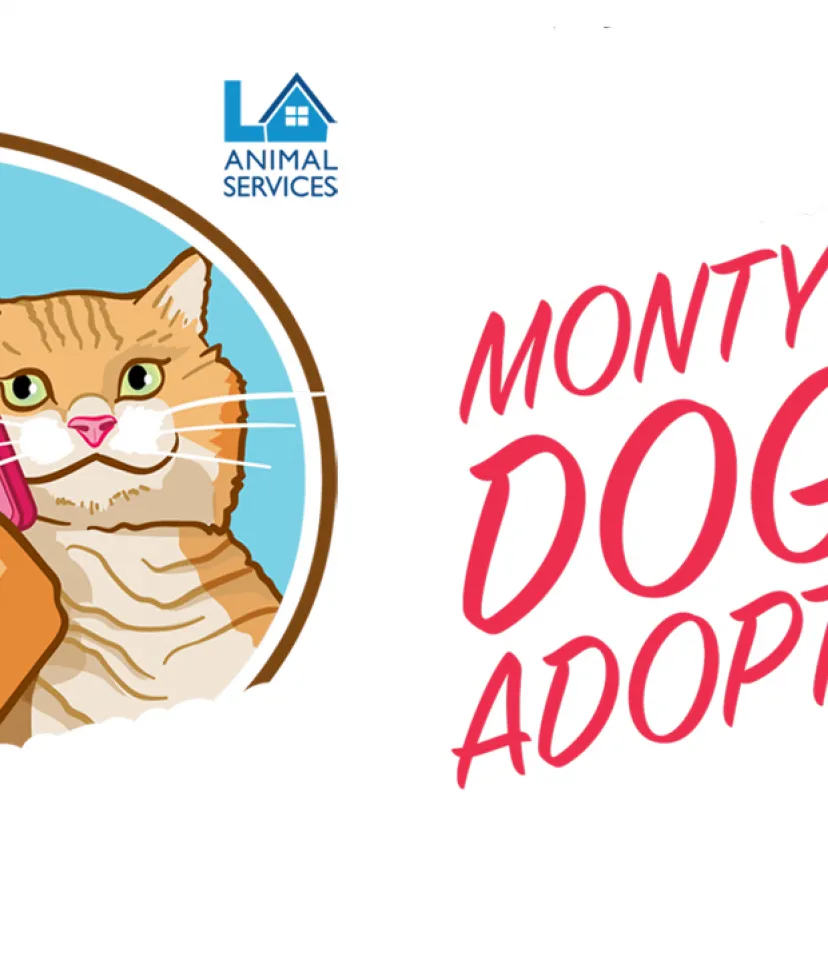 Monty and Friends Pet Adoption Drive
Friends, before I spent time selling delicious plant-based cheeseburgers and shakes, I was just another pup without a forever home. Since I got off the streets and found the most epic of human friends, my burger dreams came true! One day, after closing down the burger store, I found myself reminiscing while wandering the streets I used to call home. I even came across a handful of broken-hearted dogs and cats without forever homes. It was then I decided that my new dream is to help animals in need find their humans… so their dreams can come true too! Now, in partnership with LA Animal Services, that's becoming a reality. Please spread the word and help our furry friends find their new homes.
- Monty Jones
All animals are chipped, fixed and have their shots! Small Adoption Fees: Cats $0, Rabbits $71, Dogs $75-$120 (includes license).